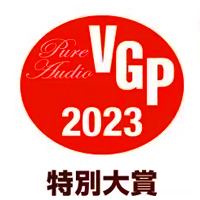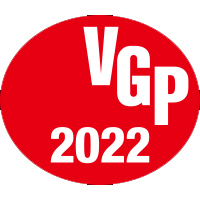 為什麼叫K DAC?
K來自Key這個詞。在音樂中,Key代表調性。我們常說的C大調白色,E大調黃色,
a小調純藍色。Key非常影響音樂的色彩。
在音樂中,Key也用於代表某個調式的主音。這也符合我對解碼器(DAC)在音響系統中的定位。我一向認為,音響系統中,解碼器(DAC)是決定整個系統上限的最關鍵音素。就好像大師手中的那把Stradivari名琴,沒有那把Stradivari名琴,再好的錄音和回放都失去靈魂。
K DAC是桌面小型系統的核心,是Key Point, 是關鍵。
XIAUDIO從丹麥Soekris定制R-2R解碼核心,展現XIAUDIO的音樂美學和來自丹麥的成熟技術。可以直接推動主動式喇叭,或組成小型的頂級水準耳機系統。
K DAC可以攜帶移動。追求極端的發燒友甚至可以用電池直接供電。
K DAC採用了數字電源和線性電源組合的方式組成供電系統。共9個供電電路給各部分分別供電。
神秘的AC/DC電源模組,Nichicon音頻專用電容,成本最高的義大利Amanero原裝USB介面模組,極限優化的供電系統,配合R-2R架構,帶來驚人的音樂表現力。
What is a K DAC?
In music theory, the key is a group of pitches, or scale, around which a piece of music revolves. Key is tonality, and relates to the color and emotion of the music. For example, the key C major is white, innocent and pure, E major is orange, warm and energetic, and A minor is turquoise, gentle soothing sadness like a rainy day.
K DAC is the key point, it's the core of an audio system. XIAUDIO uses a custom R-2R ladder developed exclusively for them by Soekris of Denmark. This method of digital to analog audio conversion has become quite popular in high-performance audio, particularly with more critical headphone systems where the ability to listen to music in a highly linear fashion is key. Subtle nuances between shades of tonal colors simply flow and more accurately define the artists emotional intent hidden within.
Music flows smoothly from this K DAC with the beauty of a very finely tuned instrument, maintaining live harmonic structure and vocals in a way XIAUDIO products are so well known for. K DAC reproduces the delicate nuances in your music like no other near this price point.
For headphone listeners, combine the K DAC with their matching Broadway Balanced headphone amplifier for a dynamic and powerful musical presentation for one.
Features
R-2R Ladder DAC
Amanero USB Interface (Made in Italy)
Compact Size (mates with Broadway headphone amplifier)
384KHz / 24bit and native DSD256 support
Easy to read LCD display
IR remote control
User selectable filter settings
Digital volume control
Burn-in mode
Floating ground switch
Input jack for optional linear power supper or 12 V battery
Inputs
USB
Balanced AES/EBU 110 Ω
S/PDIF RCA 75 Ω (Isolated)
S/PDIF BNC 75 Ω
Toslink (optical)
I2S via HDMI
USB & HDMI I2S input up to PCM 24 bit / 384 KHz sample rate,DSD64, DSD128, DSD256, all other inputs up to PCM 24 bit 192 KHz,
Outputs
RCA x2 (stereo)
XLR x2 (stereo)
Specs
THD@-1dB: 0.008%
THD@-60dB 0.03%
Clock Jitter RMS: 0.8 ps typical
Dynamic range: 130.5 dB
S/N ratio (0 Hz-20 Khz): 127dB unweighted
Latency from digital input to analog output: <= 1 ms
Audio output RCA single ended (R-2R ladder direct): 1.4V RMS
Audio output XLR balanced (buffered): 4V RMS
Dimensions: 212 mm * 62 mm (not including feet) * 156 mm
(not including in/output terminal and VR)  
Input Voltage: IEC mains inlet, 100-240 VAC, 50-60 Hz- DC 12 V input jack, 12-16.8 VDC, >= 1.0 A (AC cable not included), <=2.0A (Peak)
Weight:1.6 KG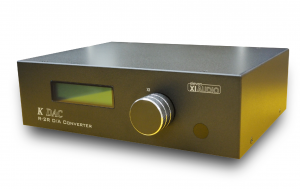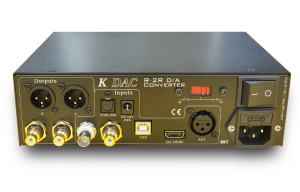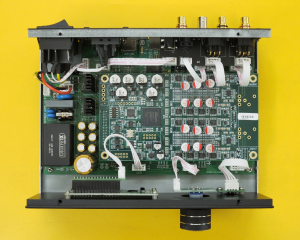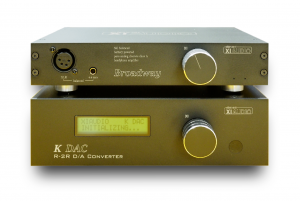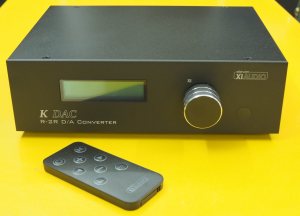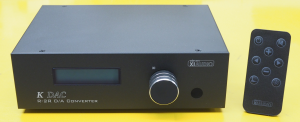 ——————————————————————
KDAC可以外接直流線性電源供電。供電規格要求:12~15VDC,1.0~2.0A。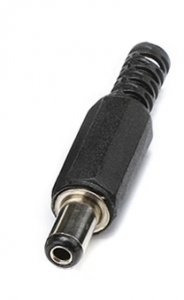 插頭規格:標準型號是DC005或DC050,插頭外徑5.5mm, 內徑相容2.1~2.5mm。
注意,KDAC外接線電的話,線電的DC輸出(無論是正端還是負端)絕對不能接地,要懸浮。這里的地是指220VAC或110VAC排插的中心腳地線。